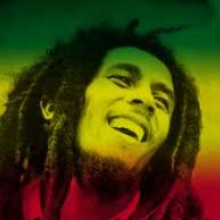 British actor of Jamaican heritage Clint Dyer is set to direct an upcoming Bob Marley musical, Get Up, Stand Up! The Bob Marley Story.
Written by Billy Elliot the Musical lyricist Lee Hall, the production will star Nigerian-born British actor Arinze Kene in the lead role. Original director Dominic Cooke stepped aside after recent conversations on race changed his mind about spearheading the stage project.
Dyer said: "I am incredibly honoured to be offered the opportunity to take on the role of director. As a British-Jamaican I have been a Marleyite since I could hear, so understand the great honour this actually is."
The musical will open at the Lyric Theatre in London's West End in Spring 2021. It will tell the reggae icon's personal story as an artist, taking direct inspiration from his lyrics.